Hotel deals available!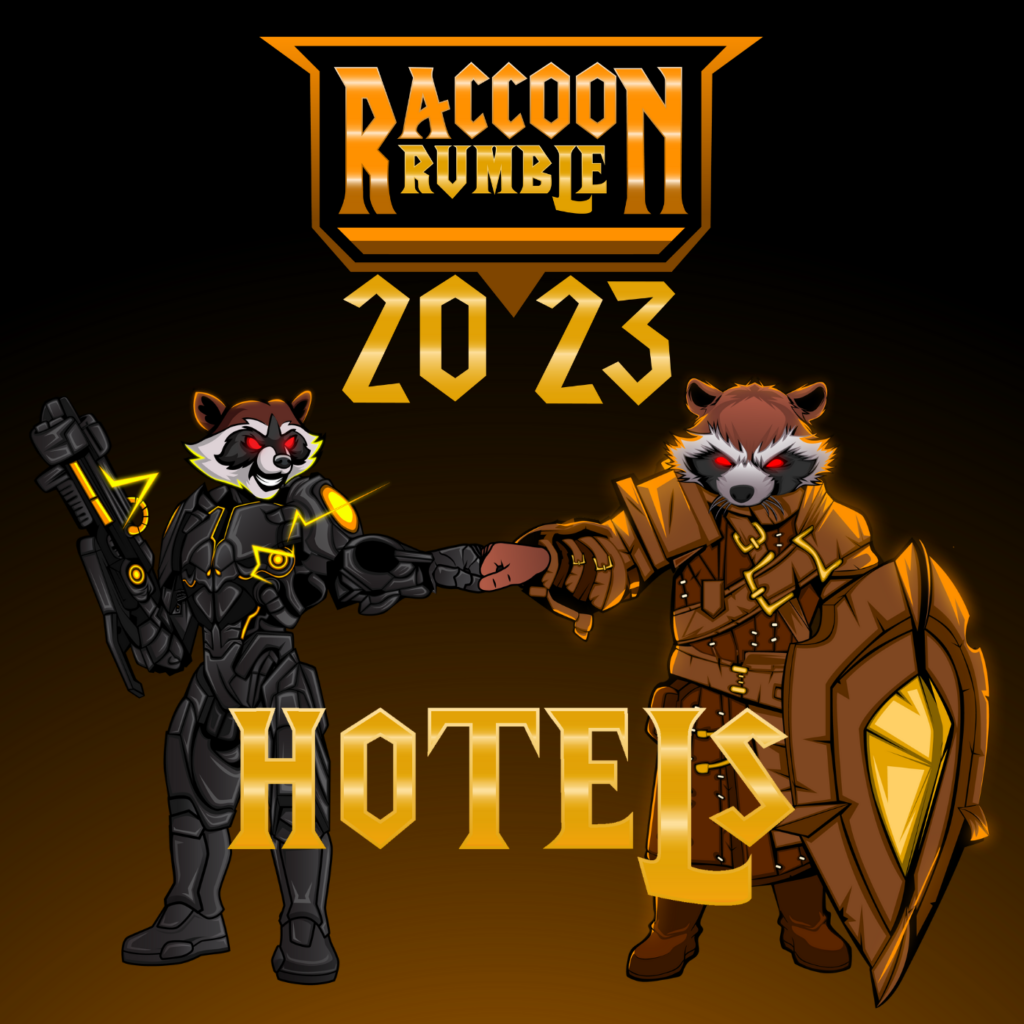 Time for an announcement!
We're excited to offer you a special deal at three hotels for Raccoon Rumble 2023.
Each of you may book your rooms independently with the hotels, and by mentioning the keyword "Raccoon Rumble" you can access our offer. Be careful though: some of the offers have a deadline.
All offers are valid for a stay from Nov 3rd to Nov 5th 2023 and include breakfast, free wifi and parking next to the hotel.
Bismarckstraße 31
95028 Hof
+49 (0)9281 9720630
rezeption@hotel-strauss-hof.de

Single room (price per night)
62€ (in main building)
53€ (in side building)

Double room (price per night)
90€

free cancellation
up to the day before arrival
Ernst-Reuter-Straße 137
95030 Hof
+49 (0)9281 – 820 640
info@quality-hotel-hof.com

Single room (price per night)
80€


Double room (price per night)
110€

free cancellation
up to the day before arrival

Deadline for offer: April 28th
Kulmbacher Str. 2
95030 Hof
+49 (0)9281 6050
info@hotel-central-hof.de

Single room (price per night)
Standard: 95€
Comfort: 115€
Comfort Business: 125€
Double room (price per night)
35€ (on top of single room price)

free cancellation
up to 4pm on day of arrival

Deadline for offer: Oct 6th